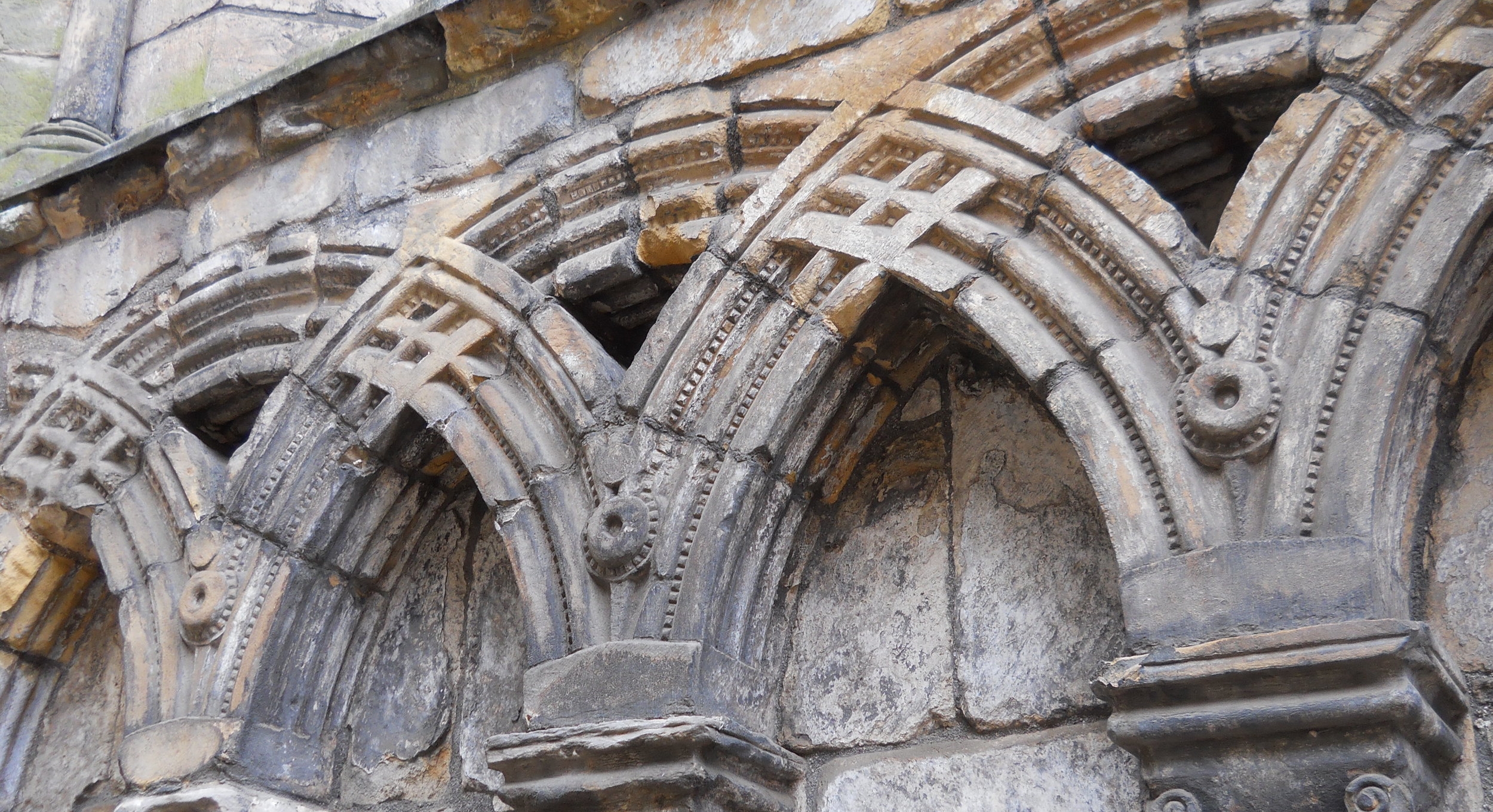 Every brand has a story to tell.
Some never get told; others never get heard.
As an expert in content marketing, strategy, and analytics, I've worked with companies who struggle to tell their stories, as well as with those who fail to reach an audience. To be successful, content marketing must be a marriage of creativity and technology—enthusiasm and innovation informed by strategy and analytics.
Starting from business goals and baseline data, I build multimedia content strategies focused on long-term ROI and brand positioning. I work closely with other departments, consumers, and brand advocates to plan, execute, track, analyze, and iterate these strategies, with an ongoing goal of maintaining a clear, compelling voice that connects with the ideal customer.
Video Marketing and Production
Multimedia Content Analytics
Social Media Strategy
Social Media Campaign Planning
Influencer Outreach and Collaboration
Hiring and Managing Content Team
Finding and Managing Freelance Workers
Media Relations
Adobe Photoshop and Premiere Pro CC
Content Strategy and Consulting
Competitive Analysis and Brand Positioning
Brand Strategy
Content Planning
Buyer Persona Research and Creation
Navigation and User Experience Strategy
On-Page Search Engine Optimization
Marketing Automation
Closed-Loop ROI Tracking
Knoxville, TN - Jan. 2016 to Present
Emily is a valued asset to the VIEO Design family. She is a self-starter and natural leader. She produces high-quality work and pays attention to the details necessary to produce remarkable content for VIEO and our clients. I'm thankful and proud to have Emily on my team.
- Holly Yalove, CMO, VIEO Design
As VIEO's content director, I'm responsible for content strategy for VIEO and our clients. I work with the content team (one other full-time employee and 10 regular freelance writers and editors) to plan and create a wide range of compelling content designed to help our clients better connect with their customers.
Drawing on my digital experience and years in journalism, I specialize in crafting content strategies that support other elements of digital and traditional marketing, from SEO and PPC to community outreach and events.
Served on leadership team to determine company direction, service offerings, staffing choices, etc.
Established scope and processes for a range of new content services, and made ROI-driven suggestions to ownership about services to downplay or eliminate
Expanded capacity to serve client needs by recruiting a network of freelance writers and establishing outsourcing processes.
Content Marketing Manager - VIEO Design
Knoxville, TN - Feb. 2013 to Jan. 2016
I joined VIEO Design as a part time copywriter with no formal job title and no one else in the brand new content department. It was largely up to me to define our content needs, and I was promoted rapidly with escalating responsibilities based on performance. Less than two months later, I became a full time employee as the content marketing manager.
Since that time, I have been responsible for creating and consulting on web, print, and broadcast content, including blog posts, videos, ebooks, social media, infographics, white papers, promotional materials, print advertisements, press releases, and books. As content marketing manager, I also proposed working with freelance writers, drafted processes and timelines for freelance work, and made sure that all contract work underwent strict quality control.
Founder and Editor in Chief - Knox Vegan
Knoxville, TN - Jan. 2015 to Present
When I started Knox Vegan more than two years ago, I only planned to share my experiences finding vegan food in Knoxville. I had no idea how many people would be interested, and traffic grew quickly. Until recently, I created all site content myself, but working with carefully-vetted guest bloggers has increased traffic further and broadened the scope of what we are able to cover.
Emily is a delight to work with on Knox Vegan. She has been quick to offer help in content development, editing, and marketing of Knox Vegan. She has clearly shown that she is very talented in creating and maintaining the intellectual vision of Knox Vegan, and I would love to work with her again!
- Hannah Gunderman, Contributor
Knoxvegan.com ranks #1 for search terms including "Knoxville vegan" and "vegan Knoxville" over national review sites like TripAdvisor, Yelp, and Happy Cow
Since I began collecting contact information in October 2016, the email list has grown to roughly 450 subscribers
Engagement has been consistently high, with an average open rate of 54.5% and click rate of 15.4%
Knox Vegan is regularly solicited for product reviews and had the chance to contribute to a U.S. News article on vegan living
The success of Knox Vegan comes entirely from dedication to the community's needs and interests. Much of that has come from reaching out to subscribers to ask their opinions, encouraging social media engagement, and working with local businesses exclusive content.
Freelance Writer, Editor, and Videographer
Knoxville, TN - Jul. 2005 to Present
I have worked on a wide variety of projects in a freelance capacity, though nearly all have involved some form of storytelling. Here are a few examples, beginning with the most recent:
Shot and edited a promotional video for a $900,000 home for Sandy Poe of Sotheby's International Realty
Led a team in the 2017 Knoxville 54 Film Fest and directed the resulting short film, Support Group
Consulted on, edited, and proofed The Enduring Organization: How Leaders Revive & Sustain Relevance by Hal McLean and Frank Mellon
Proposed and wrote articles for a number of print and digital news and lifestyle publications, including Chattavegan and the Hellbender Press, an environmental newspaper
Served on a team in the 2013 Knoxville 24 Hour Film Fest and wrote the resulting short film, We All Fall Down
Proposed, organized, and mediated the panel "Communities and Water Policy: Awareness and Action" for the East Tennessee Society of Professional Journalists' Spring Conference in April 2010
Copy-edited Evangelicalism and Conflict in Northern Ireland by Dr. Gladys Ganiel, published 2008 (credited)
Co-founded and served as editor of The Underground: Blount's Alternative Voice, a weekly student newspaper covering local, national, and world trends and events as well as arts and entertainment
Administrative Coordinator - Fort Loudoun Lake Association
Knoxville, TN - Jan. to Oct. 2010
Though the Fort Loudoun Lake Association is no longer in operation, it was a water quality nonprofit serving the upper Tennessee river. I managed communications and team logistics, consistently taking initiative to pursue media opportunities that built brand recognition and increased the donor base. I also:
Emily was an excellent Administrative Coordinator, and in my opinion, should have been the next Executive Director of the Fort Loudoun Lake Association. Her work was well above her pay grade. I highly recommend her, without any reservations, for any job she chooses to pursue.
- Jake Hudson, Lake Captain, Fort Loudoun Lake Association
Maintained consistent and targeted social media communications
Generated and updated website content
Led outreach and education programs for community service organizations, and recreational clubs, and private groups
Managed all media communications, including phased media alerts and releases
Arranged and gave television, radio, and print interviews, and cultivated productive working relationships with media partners
Produced and hosted "The Lake Show," a weekly community television show featuring guests who promote clean water through stormwater management, sustainable agriculture, outdoor recreation, and more
Presented the stormwater education portion of the Water Quality Forum's rain barrel workshop
Editorial Assistant and Reporter - Blount Today
Maryville, TN - Jan. 2005 to Feb. 2010
I started working with Blount Today as a freelance reporter during college and was promoted to editorial assistant based on quality of work and initiative. I worked directly under the editor and closely with the publisher and other staff members on a small, tightly-knit team to produce the weekly community newspaper.
Successfully proposed a Web Exclusives section at a time when the paper had no original online reporting
Regularly wrote and edited articles for the Blount Today website after the launch of the Web Exclusives section
Filtered and prioritized incoming news and community correspondence
Maintained up-to-date masters for the print edition using Quark and Adobe InDesign
Proposed, researched, and wrote articles on a variety of local events and issues for the print edition (also published online)
Interviewed dozens of community members and business owners
Photographed local events, interviewees, and more for publication
Like so many other small papers, Blount Today is no longer in operation, but it lives on through its Wikipedia page.
Miscellaneous
What can I say? When you start working at 15 you have a lot of jobs.
Server at Tomato Head and Ruby Tuesday
Academic Assistant at Trinity College Dublin's Reconciliation Studies Program in Belfast, Northern Ireland
Event Crew (primarily A/V setup and support) at Maryville College
Writing tutor in The Writing Center at Maryville College
Academic assistant to students with learning or physical disabilities, The Learning Center at Maryville College
Bookkeeper at Hulse Dental Practice
Administrative Assistant at First Marketing Associates
Receptionist and "runner" for Moore & Brooks, Attorneys
Caterer at First Fruits Bakery and Catering
Cashier at Goody's Family Clothing
Education, Awards, and Certifications
M.Sc. in Environment and Development
University of Edinburgh, Edinburgh, UK
Master's Dissertation: "Theorizing Food Sovereignty: An Analysis of Public and Academic Discourse"
Dissertation was awarded distinction and selected for the Landscape Research Group's Master's Prize in the category of Practical Science and Planning.

Coursework included classes in Human Dimensions of Environmental Change and Sustainability, International Development, Water Resources Management, Land Use and Environmental Interactions, Society and Development, and Sustainability of Food Production, as well as a certification course in Environmental Impact Assessment.
Member of the Water of Life Society (whisky tasting club)
B.A. in Religious Studies
Maryville College, Maryville, TN
Summa cum laude with minors in Sociology and English, and a concentration in Philosophy.
Undergraduate Thesis: "Troubled: Churches and Church Leaders in the Conflict in Northern Ireland."

Received the Bates Award, presented to the senior who has demonstrated the most ability in religion or philosophy.
Member of the Environmental Action Team, representative for Maryville College at the Hendrix-Lilly Vocation and Film Conference, and Summer Lilly Internship Grant Program participant
Awards and Certifications
Voted Knoxville's Best Blogger (2015 and 2016) in the AAF Knoxville Big Wig Awards
Credited contributor to numerous Gold and Silver Knoxville ADDY Awards through VIEO Design
Hold HubSpot Certifications in:
Inbound Marketing
Content Marketing
HubSpot Marketing Software
Email Marketing
Growth Driven Design Agency
If I sound like someone you'd like to talk to, just reach out.